The War Cannot be Won with Weapons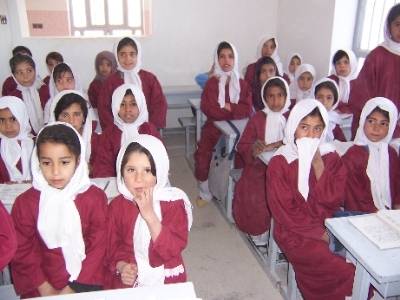 CLICK HERE to make a secure online donation to Danish School.
Afghanistan is a fearful place to be a child, especially a girl. Violence continues to be the norm, and Afghan women continue to suffer. According to a recent Guardian story, in Helmand province "adult women are almost entirely invisible, even in the city" of Lashkar Gah, the provincial capital. The article notes that "the advancement of women's rights has moved at a glacial pace in places like Helmand" while at the same time "the process toward peace has slid backwards." Just last week, multiple suicide bombings have claimed the lives of hundreds of Afghans, most of them civilians. On Tuesday, at least 74 were killed by a wave of Taliban attacks in the South, East, and West of the country; on Thursday 43 Afghan soldiers were killed by explosive filled vehicles; and on Friday, suicide bombings in the cities of Ghor and Kabul, the country's capital, claimed the lives of 70.
We spoke recently to Friba of RAWA, who told us that, while she is safe, "the situation is getting worse day by day." Unfortunately, donations to this website, which support the projects of RAWA, have declined in recent years. We were saddened to have to explain to Friba that we were no longer able to fully support the expenses for Danish girls' school, a project that we have sponsored since it was built in 2003. Originally, the school was funded primarily from a donation of the Billes family (owners of Canadian Tire Corp). After the family's donations stopped, we continued to provide funding that kept the school going with reduced staffing.
Donations have dropped to such an alarming degree that salary payments for teachers and other staff have only been paid up to March 2016.
CLICK HERE to make a secure online donation to Danish School.
Please consider supporting this vital school for girls in Afghanistan. A full year's worth of operations costs approximately $50,000. If you have the money, consider giving $10, $100, or even $1000.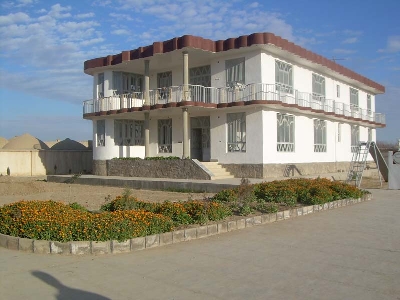 Danish School Main Building

This post was originally published on Afghan Women's Mission.
Print
Share
Comment
Cite
Upload
Translate
APA
Afghan Women's Mission | Refugee Watch (2023-02-07T18:15:01+00:00) » Girls School in Danger of Closing. Retrieved from https://www.refugee.watch/2017/10/24/girls-school-in-danger-of-closing/.
MLA
" » Girls School in Danger of Closing." Afghan Women's Mission | Refugee Watch - Tuesday October 24, 2017, https://www.refugee.watch/2017/10/24/girls-school-in-danger-of-closing/
HARVARD
Afghan Women's Mission | Refugee Watch Tuesday October 24, 2017 » Girls School in Danger of Closing., viewed 2023-02-07T18:15:01+00:00,<https://www.refugee.watch/2017/10/24/girls-school-in-danger-of-closing/>
VANCOUVER
Afghan Women's Mission | Refugee Watch - » Girls School in Danger of Closing. [Internet]. [Accessed 2023-02-07T18:15:01+00:00]. Available from: https://www.refugee.watch/2017/10/24/girls-school-in-danger-of-closing/
CHICAGO
" » Girls School in Danger of Closing." Afghan Women's Mission | Refugee Watch - Accessed 2023-02-07T18:15:01+00:00. https://www.refugee.watch/2017/10/24/girls-school-in-danger-of-closing/
IEEE
" » Girls School in Danger of Closing." Afghan Women's Mission | Refugee Watch [Online]. Available: https://www.refugee.watch/2017/10/24/girls-school-in-danger-of-closing/. [Accessed: 2023-02-07T18:15:02+00:00]
rf:citation
» Girls School in Danger of Closing | Afghan Women's Mission | Refugee Watch | https://www.refugee.watch/2017/10/24/girls-school-in-danger-of-closing/ | 2023-02-07T18:15:02+00:00
https://github.com/addpipe/simple-recorderjs-demo