Author: A migratory girl
Life of a Transgender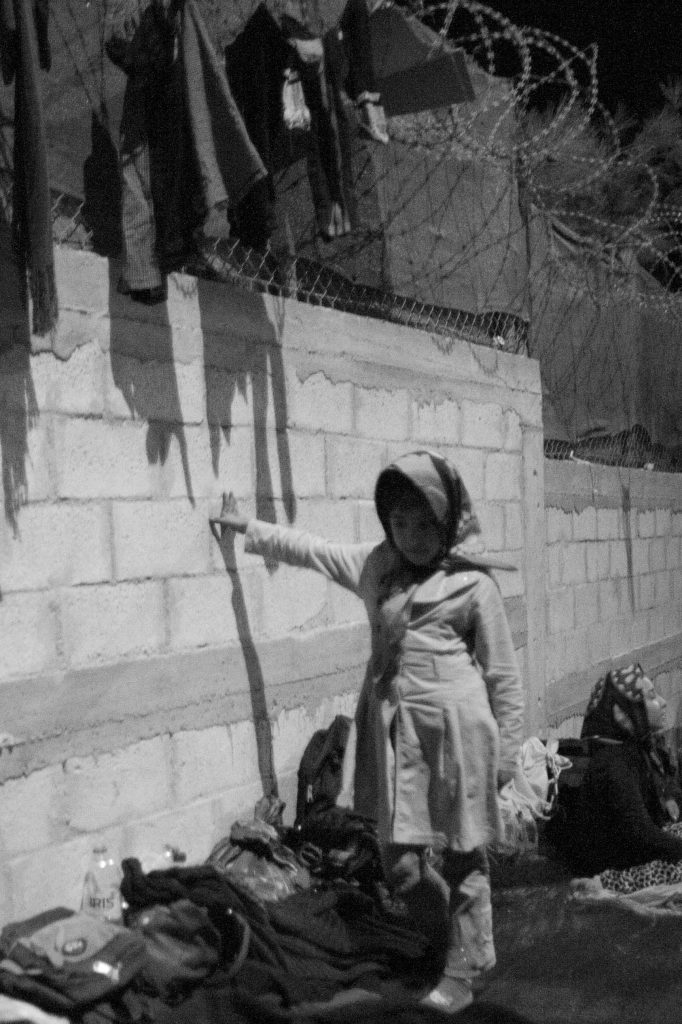 I am in Moria Camp.
Being a transgender means not to be of female or male sex, neither man nor woman – but of transgender sex. In a society like Afghanistan, being a transgender person is like being an extra-terrestrial, landing on earth from outer space. In Afghanistan people think of sex binary: only female and male are considered as "normal" genders.
In Afghanistan I used false names. I am Mina. This name gives an understanding that I am a girl. Yet, every day, during my whole being, my soul screams: "I am not a girl! Don't cover your self with these clothes."
I was born, in 1992, in Mazaresharef, the western province of Afghanistan. Being a girl in such a society carries guilt. Being a transgender born as a girl carries double guilt. So when I realised that I was not really a girl, my life became a nightmare. I felt myself separate from everyone, not belonging to any of the dominant sexes. Although I had a female body, I wanted to be with boys, behave like a boy. Playing with them, learning with them, speaking with them was pleasant for me.
While I was little, my family allowed me to do more or less what I wanted. But as soon as my female body developed, they didn't allow me to be what I wanted to be, as I wanted to be. They were always thinking about their reputation and honour and not about what I wanted. When I became 18, I felt like a prisoner in the jail of my female body and I couldn't tolerate anymore wearing girl's clothes. So, I decided to take off my hijab and be what I wanted to be.
I loved one of my classmates and I was all the time with her. She didn't know everything about me. She just knew my deep feelings for her and she thought that I was like all girls. Sometimes, she felt uncertain and would ask if I was ok. Soon, I decided to speak with her and with my family.
First I told her all my feelings, that I really loved her and wanted to be with her all my life. She was shocked, but she accepted me and wanted me to be what I wanted to be, not what others wanted me to be.
When I then spoke with my family, they told me that they would kill me if I did not do what they wanted. They also told me that there was a suitor asking for me and that he and his family were coming the next day to visit to ask for my hand. I should just dress like a lady and that was it!
I thought ok, I will do what they ask me to do. I will get married, but I won't have any relation with him. Relations need feelings and I had no such feelings for him or any men. I thought, I will divorce him after two months, I promise!
I did the opposite. I went to a barber and cut off my hair like a boy. Then I wore a t-shirt with a pair of jeans and went home.
I did all of that in order to live in freedom, and I will continue my struggle until I achieve my freedom. Freedom for ever.
This is only an Abstract of the letter.Read the whole letter on infomobile.w2eu.net
I hope that here I will be free!
Parwana
This post was originally published on Welcome 2 Lesvos.
Print
Share
Comment
Cite
Upload
Translate
APA
ronja | Refugee Watch (2023-02-07T11:24:21+00:00) » Letter to the World from Moria (Nr. 11). Retrieved from https://www.refugee.watch/2019/12/13/letter-to-the-world-from-moria-nr-11/.
MLA
" » Letter to the World from Moria (Nr. 11)." ronja | Refugee Watch - Friday December 13, 2019, https://www.refugee.watch/2019/12/13/letter-to-the-world-from-moria-nr-11/
HARVARD
ronja | Refugee Watch Friday December 13, 2019 » Letter to the World from Moria (Nr. 11)., viewed 2023-02-07T11:24:21+00:00,<https://www.refugee.watch/2019/12/13/letter-to-the-world-from-moria-nr-11/>
VANCOUVER
ronja | Refugee Watch - » Letter to the World from Moria (Nr. 11). [Internet]. [Accessed 2023-02-07T11:24:21+00:00]. Available from: https://www.refugee.watch/2019/12/13/letter-to-the-world-from-moria-nr-11/
CHICAGO
" » Letter to the World from Moria (Nr. 11)." ronja | Refugee Watch - Accessed 2023-02-07T11:24:21+00:00. https://www.refugee.watch/2019/12/13/letter-to-the-world-from-moria-nr-11/
IEEE
" » Letter to the World from Moria (Nr. 11)." ronja | Refugee Watch [Online]. Available: https://www.refugee.watch/2019/12/13/letter-to-the-world-from-moria-nr-11/. [Accessed: 2023-02-07T11:24:21+00:00]
rf:citation
» Letter to the World from Moria (Nr. 11) | ronja | Refugee Watch | https://www.refugee.watch/2019/12/13/letter-to-the-world-from-moria-nr-11/ | 2023-02-07T11:24:21+00:00
https://github.com/addpipe/simple-recorderjs-demo