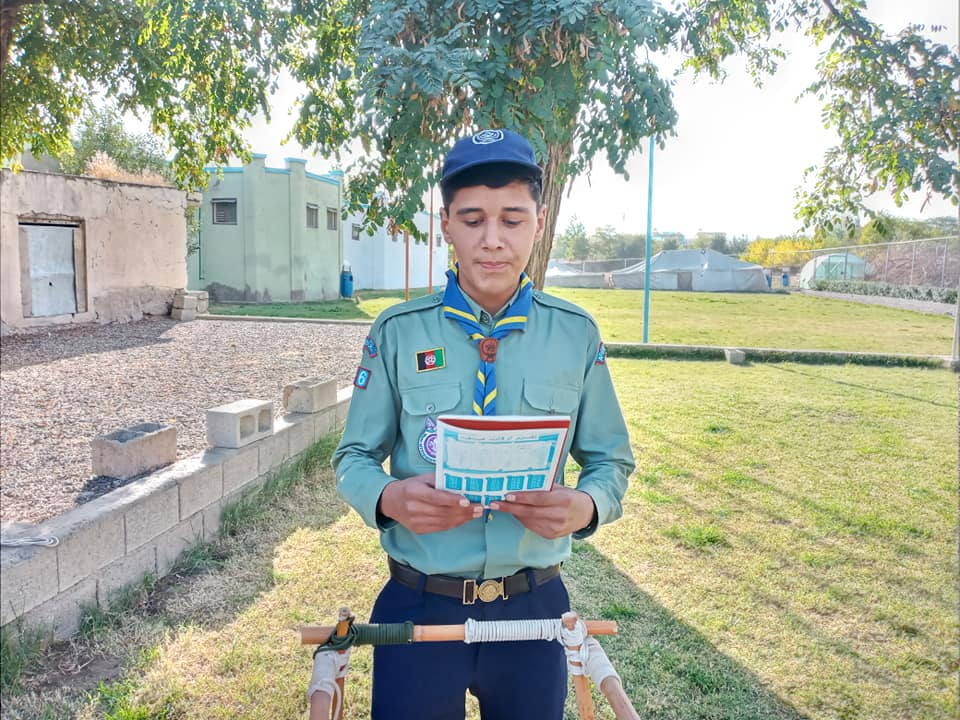 Members of Boy Scout Troop #36 decided they wanted to become better public speakers, and completely on their own set up a component to their weekly troop meetings that they call "Powerful Speaker". They put together a schedule where each week a different member acts as the MC and gives a speech on a topic of his choice. They even built themselves a podium using the knot-tying techniques learned in Scouting, and are encouraging other troops to start their own "Powerful Speaker" clubs so they can host inter-troop competitions. We're so proud of our Scouts for their initiative when it comes to turning their incredible ideas into reality.
If we have any PARSA blog readers who are Toastmasters, our Scouts would love to hear your seasoned advice on public speaking! Contact us at
info@afghanistan-parsa.org
.
The post Powerful Speaker appeared first on PARSA Afghanistan.
This post was originally published on PARSA Afghanistan.
Print
Share
Comment
Cite
Upload
Translate
APA
Alyssa | Refugee Watch (2023-02-07T11:46:38+00:00) » Powerful Speaker. Retrieved from https://www.refugee.watch/2020/10/11/powerful-speaker/.
MLA
" » Powerful Speaker." Alyssa | Refugee Watch - Sunday October 11, 2020, https://www.refugee.watch/2020/10/11/powerful-speaker/
HARVARD
Alyssa | Refugee Watch Sunday October 11, 2020 » Powerful Speaker., viewed 2023-02-07T11:46:38+00:00,<https://www.refugee.watch/2020/10/11/powerful-speaker/>
VANCOUVER
Alyssa | Refugee Watch - » Powerful Speaker. [Internet]. [Accessed 2023-02-07T11:46:38+00:00]. Available from: https://www.refugee.watch/2020/10/11/powerful-speaker/
CHICAGO
" » Powerful Speaker." Alyssa | Refugee Watch - Accessed 2023-02-07T11:46:38+00:00. https://www.refugee.watch/2020/10/11/powerful-speaker/
IEEE
" » Powerful Speaker." Alyssa | Refugee Watch [Online]. Available: https://www.refugee.watch/2020/10/11/powerful-speaker/. [Accessed: 2023-02-07T11:46:38+00:00]
rf:citation
» Powerful Speaker | Alyssa | Refugee Watch | https://www.refugee.watch/2020/10/11/powerful-speaker/ | 2023-02-07T11:46:38+00:00
https://github.com/addpipe/simple-recorderjs-demo