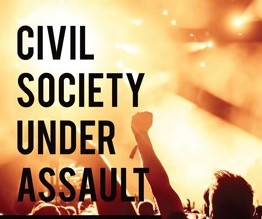 After the decision of the Registrar of Associations rejecting KISA'S request for non-inclusion in the list of Associations to be deleted, it exercised its right under the Law in a hierarchical appeal on 17/12/2020.
Despite the provisions of the Law, according to which the deadline for hierarchical appeal is 30 days and has a suspensive effect on any decisions of the Registrar, the Registrar illegally proceeded on 14/12/2020 and included KISA in the list of organisations which were deleted from the Register of Associations; while on 7/1/2021 the General Director of the Ministry of Interior as the General Superintendent of Associations, rejected the hierarchical appeal of KISA.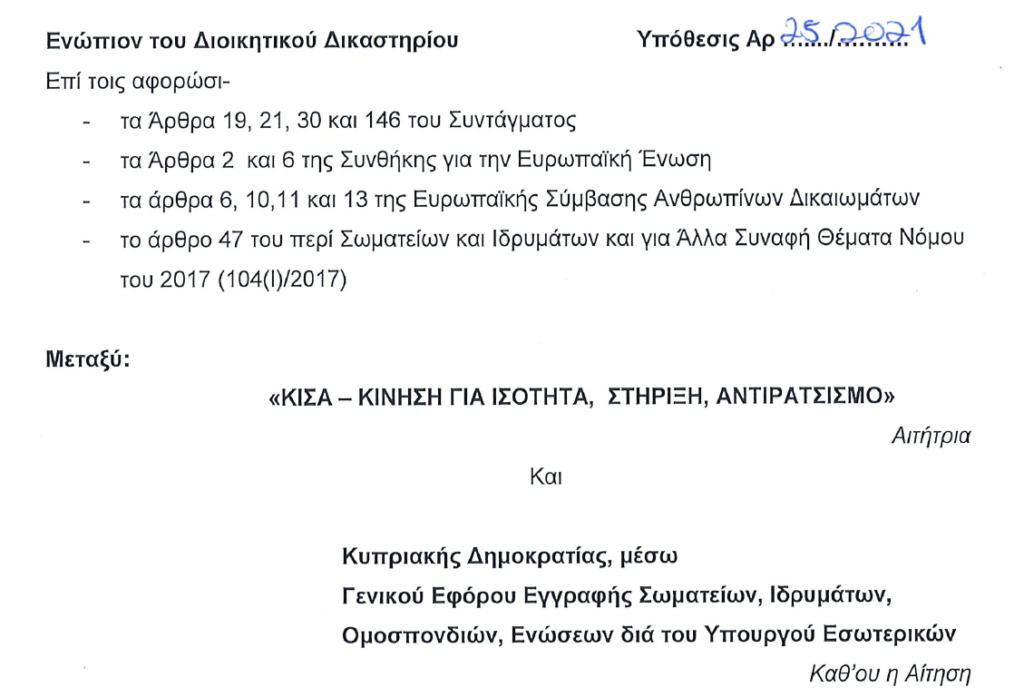 On 8/1/2021 KISA registered in the Administrative Court the Appeal 25/2021 together with an interim application for the suspension of the decisions of the Registrar and General Registrar of Associations which has been appointed for service on their side on 15/1/2021.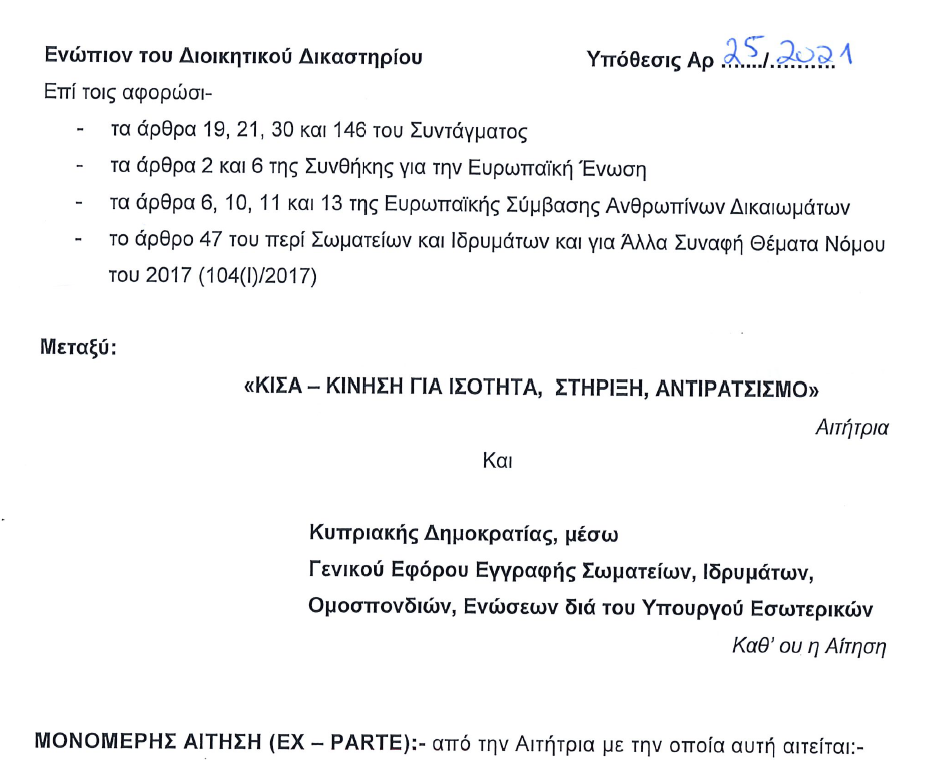 As it has been announced from the beginning, KISA considers that the decisions of the Registrar of Associations are illegal, based on unconstitutional provisions and blatantly violate the rights of freedom of peaceful assembly, association and freedom of expression, and will proceed with all legal means necessary for their cancellation.
This post was originally published on KISA.
Print
Share
Comment
Cite
Upload
Translate
APA
Doros Polykarpou | Refugee Watch (2023-02-07T11:19:47+00:00) » KISA appeals to the Court against the violation of its Freedom of Expression by the government. Retrieved from https://www.refugee.watch/2021/01/10/kisa-appeals-to-the-court-against-the-violation-of-its-freedom-of-expression-by-the-government/.
MLA
" » KISA appeals to the Court against the violation of its Freedom of Expression by the government." Doros Polykarpou | Refugee Watch - Sunday January 10, 2021, https://www.refugee.watch/2021/01/10/kisa-appeals-to-the-court-against-the-violation-of-its-freedom-of-expression-by-the-government/
HARVARD
Doros Polykarpou | Refugee Watch Sunday January 10, 2021 » KISA appeals to the Court against the violation of its Freedom of Expression by the government., viewed 2023-02-07T11:19:47+00:00,<https://www.refugee.watch/2021/01/10/kisa-appeals-to-the-court-against-the-violation-of-its-freedom-of-expression-by-the-government/>
VANCOUVER
Doros Polykarpou | Refugee Watch - » KISA appeals to the Court against the violation of its Freedom of Expression by the government. [Internet]. [Accessed 2023-02-07T11:19:47+00:00]. Available from: https://www.refugee.watch/2021/01/10/kisa-appeals-to-the-court-against-the-violation-of-its-freedom-of-expression-by-the-government/
CHICAGO
" » KISA appeals to the Court against the violation of its Freedom of Expression by the government." Doros Polykarpou | Refugee Watch - Accessed 2023-02-07T11:19:47+00:00. https://www.refugee.watch/2021/01/10/kisa-appeals-to-the-court-against-the-violation-of-its-freedom-of-expression-by-the-government/
IEEE
" » KISA appeals to the Court against the violation of its Freedom of Expression by the government." Doros Polykarpou | Refugee Watch [Online]. Available: https://www.refugee.watch/2021/01/10/kisa-appeals-to-the-court-against-the-violation-of-its-freedom-of-expression-by-the-government/. [Accessed: 2023-02-07T11:19:47+00:00]
rf:citation
» KISA appeals to the Court against the violation of its Freedom of Expression by the government | Doros Polykarpou | Refugee Watch | https://www.refugee.watch/2021/01/10/kisa-appeals-to-the-court-against-the-violation-of-its-freedom-of-expression-by-the-government/ | 2023-02-07T11:19:47+00:00
https://github.com/addpipe/simple-recorderjs-demo