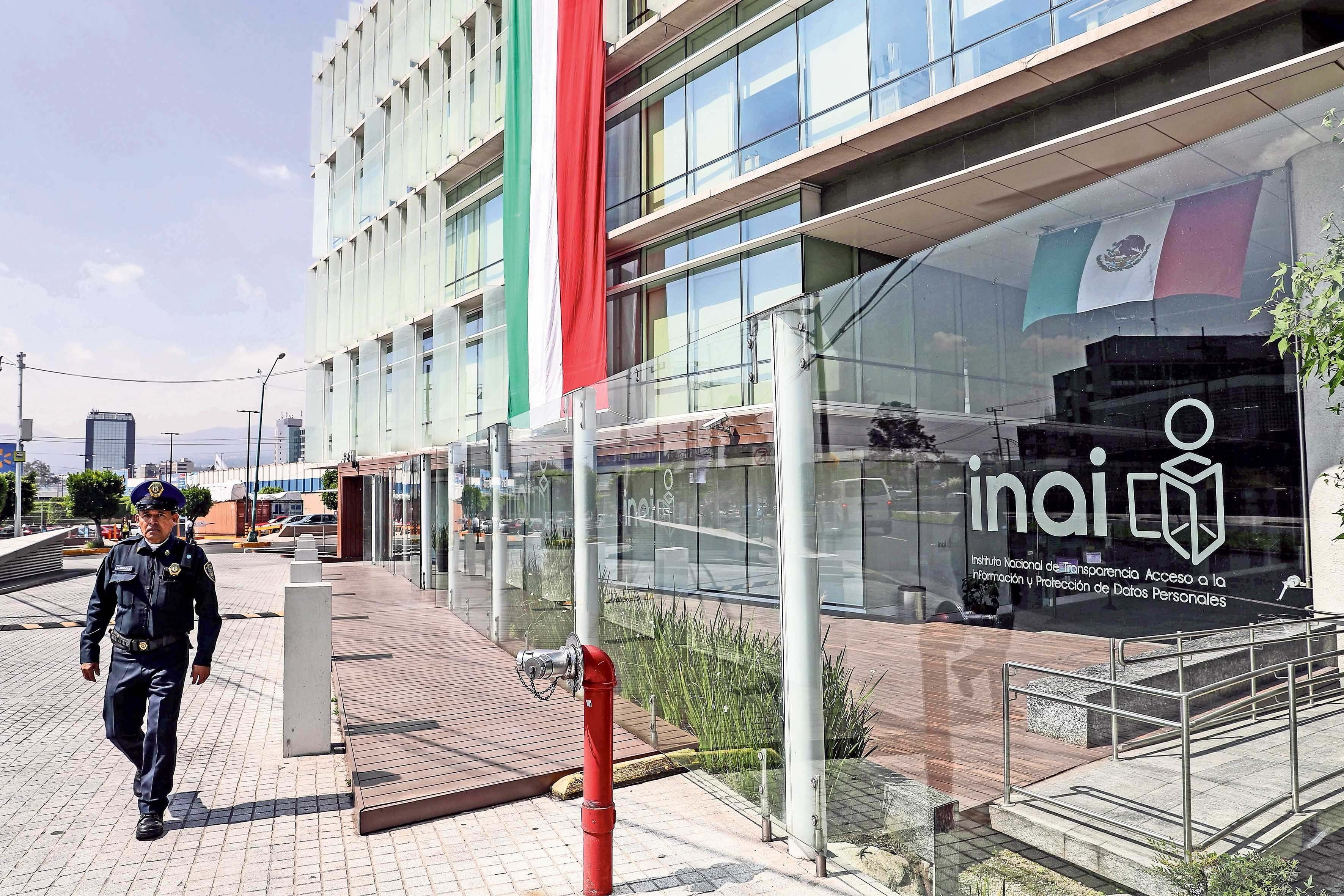 (Washington, DC) – President Andrés Manuel López Obrador's proposal to eliminate the National Institute for Transparency and Access to Information and Data Protection (INAI) would be a major setback for human rights in Mexico, Human Rights Watch said today.
On January 7, 2021, President López Obrador announced a proposal to eliminate several autonomous government agencies, including the INAI, the independent body charged with guaranteeing data protection and access to public information in Mexico. The INAI has played an important role in ensuring that average Mexicans can protect their right to privacy and that journalists and human rights defenders can obtain the necessary information to document and expose human rights violations and corruption scandals.
"The INAI has played a crucial role in protecting privacy and ensuring the public can access information about government corruption and human rights violations," said José Miguel Vivanco, Americas director at Human Rights Watch. "Shuttering this independent body and transferring its functions to entities that report to the executive or Congress is the perfect recipe for secrecy and abuse."
The INAI has the power to require public bodies, including the government, political parties, and public-sector labor unions, to comply with freedom of information requests. It also has the power to require any entity – public or private – that holds personal data to allow people to view, change, or eliminate data about themselves. It enforces its rulings by fining those who fail to comply.
Prior to the 2002 creation of the Federal Institute for Access to Information (IFAI, which later became the INAI) and the 2013 reform that granted it autonomy and made its resolutions legally binding, official secrecy was the norm in Mexico, posing a major obstacle to the defense of human rights and preventing average citizens from knowing or having any say over what information the government held about them. Journalists, activists, and citizens had no recourse when the government denied them access to basic public information needed to reveal abusive practices or to personal information about themselves being held in government records.
For example, a 2015 INAI ruling forced Mexico's Attorney General to release the records of its investigation into the 2014 disappearance of 43 students in Iguala, Guerrero, revealing major inconsistencies, including that key suspects had been tortured. Hundreds of freedom of information requests made through the INAI enabled activists to determine the location of more than 2,000 mass graves across Mexico. They have also played a key role by enabling reporters to uncover corruption schemes that diverted hundreds of millions of dollars away from public services like health care and education. And they have allowed hundreds of thousands of people to view and transfer their medical records and to access and correct public records about themselves, which can affect their eligibility for public services. Prior to a 2003 IFAI ruling, medical records held at public hospitals were considered property of the government.
Under Mexico's transparency system, when the government refuses to respond to a request or provides incomplete information the requester can appeal to the INAI. In 2019, López Obrador's first year in office, more than 500 information requests made to the Office of the Presidency resulted in appeals – the highest number since 2003. And as of its 2019 annual report, the INAI reported that the López Obrador administration was pursuing dozens of lawsuits against it, challenging orders to release public information.
President López Obrador has suggested that the role of the INAI could be filled by government auditing agencies like the Ministry of Public Administration (Secretaría de la Función Pública), which is responsible for auditing the finances and performance of the executive branch of the federal government and reports directly to the president, or the Supreme Audit Office of the Federation (Auditoría Superior de la Federación), which is charged with auditing the use of the federal budget and reports to Congress.
These institutions report to the same politicians and leaders they would be expected to hold to account, which means they would not serve as an independent check on government secrecy, Human Rights Watch said.
The Mexican government has an international legal obligation to ensure that anyone can access official information in a timely manner with few restrictions, and to ensure that every person can ascertain what personal data is being processed and stored about them and why, and that they can request to view, correct, and in some cases erase that information, whether it is held by the government or private companies. It is also obligated to ensure that there is an independent agency with the power to take legal action against the government or anyone else who violates personal data protection laws. And it should guarantee that anyone who is refused access to public information by the government has the opportunity to appeal to an independent body with the power to investigate and resolve complaints, such as the INAI.
"It is vital that Mexicans can appeal to an independent watchdog when the government, political parties, unions, or private companies deny them access to their personal data or the right to decide how it is used," said Vivanco. "Eliminating the INAI would be a colossal step backwards for people's right to privacy in Mexico."
This post was originally published on Human Rights Watch News.
Print
Share
Comment
Cite
Upload
Translate
APA
Human Rights Watch | Refugee Watch (2023-01-28T10:41:29+00:00) » Mexico: Public Accountability, Privacy Under Threat. Retrieved from https://www.refugee.watch/2021/01/28/mexico-public-accountability-privacy-under-threat/.
MLA
" » Mexico: Public Accountability, Privacy Under Threat." Human Rights Watch | Refugee Watch - Thursday January 28, 2021, https://www.refugee.watch/2021/01/28/mexico-public-accountability-privacy-under-threat/
HARVARD
Human Rights Watch | Refugee Watch Thursday January 28, 2021 » Mexico: Public Accountability, Privacy Under Threat., viewed 2023-01-28T10:41:29+00:00,<https://www.refugee.watch/2021/01/28/mexico-public-accountability-privacy-under-threat/>
VANCOUVER
Human Rights Watch | Refugee Watch - » Mexico: Public Accountability, Privacy Under Threat. [Internet]. [Accessed 2023-01-28T10:41:29+00:00]. Available from: https://www.refugee.watch/2021/01/28/mexico-public-accountability-privacy-under-threat/
CHICAGO
" » Mexico: Public Accountability, Privacy Under Threat." Human Rights Watch | Refugee Watch - Accessed 2023-01-28T10:41:29+00:00. https://www.refugee.watch/2021/01/28/mexico-public-accountability-privacy-under-threat/
IEEE
" » Mexico: Public Accountability, Privacy Under Threat." Human Rights Watch | Refugee Watch [Online]. Available: https://www.refugee.watch/2021/01/28/mexico-public-accountability-privacy-under-threat/. [Accessed: 2023-01-28T10:41:29+00:00]
rf:citation
» Mexico: Public Accountability, Privacy Under Threat | Human Rights Watch | Refugee Watch | https://www.refugee.watch/2021/01/28/mexico-public-accountability-privacy-under-threat/ | 2023-01-28T10:41:29+00:00
https://github.com/addpipe/simple-recorderjs-demo