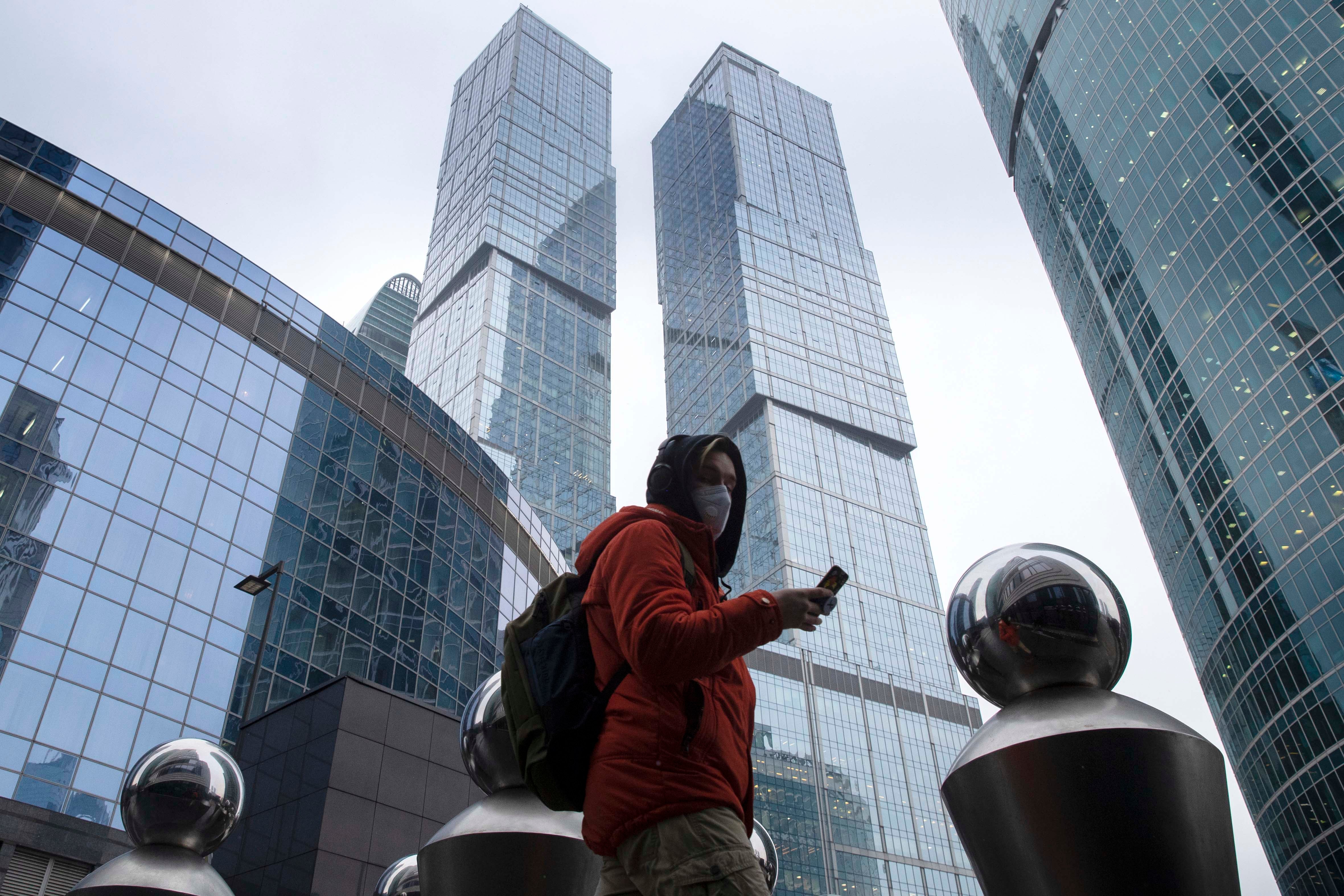 (Moscow) – Russian authorities are escalating pressure on social media companies, forcing them to censor online content deemed illegal by the government, Human Rights Watch said today. Social media platforms have received warnings and face fines and potential blocking for failure to comply with Russia's rapidly growing oppressive internet legislation.
The authorities' demands for censorship have followed recent waves of mass protests throughout Russia, expressing outrage over government corruption and the imprisonment of the political opposition figure Alexei Navalny. Law enforcement arbitrarily detained at least 10,000 people, including peaceful protesters, passers-by, and journalists. Local human rights groups reported numerous cases of police brutality.
"Social media censorship is among the tools Russian authorities are using to suppress peaceful protests," said Hugh Williamson, Europe and Central Asia director at Human Rights Watch. "Curtailing freedom of expression online, along with the unprecedented scale of the recent arbitrary arrests, violates the right of people in Russia to express their views in a peaceful way."
On January 10, 2021 a new law entered into force, introducing fines of up to 10 percent of any company's annual revenue for websites that fail to block "illegal" content. On February 1, another law entered into force, specifically obliging large social media networks to take down content deemed illegal under the Russian law.
Russian authorities have said that "illegal content," among other things, encompasses calls for youth to participate in unsanctioned protests, exaggerating the number of protesters, and spreading false information about police violence at these gatherings.
On January 20, Roskomnadzor, the state body for media oversight, issued a warning to TikTok, the Chinese video-sharing social media service, and VKontakte, the Russian social media platform, that they were obliged to take down content that allegedly calls on children (i.e. under 18) to participate in protests. The next day, Roskomnadzor threatened social media platforms operating in Russia with fines for failing to take down such content. On January 27, it announced fines for Facebook, Instagram, Twitter, TikTok, VKontakte, Odnoklassniki, and YouTube for failing to block a total of 170 posts with allegedly illegal calls to action.
Roskomnadzor said that tech giants are "actively" cooperating, deleting around 90 percent of calls for children's participation in mass protests. Human Rights Watch cannot independently verify Roskomnadzor's claim.
On January 28, President Vladimir Putin gave the government until August 1 to create a set of additional rules for foreign tech companies operating in Russia, including a requirement to open branch offices in the country.
With television predominantly under state control, social media have long become one of the main forums for critical public debate in Russia. In response, the authorities have increased the state's presence on social media and promoted the government's agenda online.
The authorities have also sought to smear participants in online platforms and stifle critical discussions on social media, Human Rights Watch said.
On February 3, the Investigative Committee, Russia's criminal investigation service, published a video on YouTube, claiming that TikTok manipulates youth and implying that Alexei Navalny and his supporters are funded from abroad. The day before, Putin implied that the government needs to increase its control over social media, claiming that it increasingly "manipulate[s] [people's] minds." On February 1, the deputy chair of Russia Security Council, Dmitry Medvedev, called Twitter's recommendation to follow Navalny's account "a politicized cynical position, connected to meddling with the internal affairs [of a state]."
On February 4, the upper chamber of the Russian parliament called for legislative amendments imposing fines on social media platforms, as well as temporary and full blocking of entire platforms, for disseminating calls to participate in protests. Parliament members said that in the last two weeks, social media has been directly inciting mass protests, manipulating users' minds and "reaching a thin line separating a social network from a foreign agent, representing the foreign states interests."
At the same time, the government is pressuring foreign tech companies to stop "restricting the freedom of speech" in relation to state media content published on social media. On December 30, a new bill was signed into law, empowering the authorities to block websites that censor Russian state media content. In January, the upper chamber of the Russian parliament started work on a new draft law that proposes fines for social media companies that "illegally block users." The draft came in response to moves by Twitter and Facebook blocking former US President Donald Trump's accounts and aims to prevent the potential blocking of Russian politicians' social media profiles.
Russian legislation restricting online content had been raising concerns well before the recent protests were announced, Human Rights Watch said. Russian authorities have fined their online critics for allegedly "insulting the state" and "spreading fake news." On December 30, 2020, a new bill was signed into law, providing for up to five years in prison for "libel" committed online. On the same day, another law was adopted banning online discussions of law enforcement officials and judges' personal information, including their property ownership. This would obstruct publication of allegations of corruption or other violations committed by such officials.
International law allows for certain restrictions on freedom of expression online for protection of national security or of public order, health, or morals. Those restrictions, however, should be in line with the criteria of necessity, proportionality, and legal certainty. The United Nations special rapporteur on freedom of expression has emphasized that international law requires these limits to be "provided by law, which is clear and accessible to everyone," and to be predictable and transparent.
The European Convention on Human Rights provides that limitations imposed on freedom of expression and right to privacy should be prescribed by law and "established convincingly" to be necessary in pursuit of a legitimate goal in a democratic society. Criminalization of libel is contrary to international free speech standards, and in particular the standards promoted by the Council of Europe, of which Russia is a member.
The UN Human Rights Committee, which monitors the International Covenant on Civil and Political Rights, said in its General Comment No. 34 (2011) on freedoms of opinion and expression that imprisonment is never an appropriate penalty for defamation.
The Russian authorities should stop curtailing freedom of expression online to stifle its critics and suppress peaceful protests. At the same time, social media companies operating in Russia should be more transparent and accountable in relation to their moderation practices, with regards to requiring companies to take down content in compliance with Russia's oppressive laws, blockings of the state media content, and enforcing their own terms of service.
"The most efficient way for the government to tackle criticism expressed online is engaging in constructive discussion," Williamson said. "Vigorously censoring criticism online is not only a violation of rights, but leaves unanswered the legitimate questions that people are asking and does not help foster trust in public officials."
This post was originally published on Human Rights Watch News.
Print
Share
Comment
Cite
Upload
Translate
APA
Human Rights Watch | Refugee Watch (2023-03-28T22:38:16+00:00) » Russia: Social Media Pressured to Censor Posts. Retrieved from https://www.refugee.watch/2021/02/05/russia-social-media-pressured-to-censor-posts/.
MLA
" » Russia: Social Media Pressured to Censor Posts." Human Rights Watch | Refugee Watch - Friday February 5, 2021, https://www.refugee.watch/2021/02/05/russia-social-media-pressured-to-censor-posts/
HARVARD
Human Rights Watch | Refugee Watch Friday February 5, 2021 » Russia: Social Media Pressured to Censor Posts., viewed 2023-03-28T22:38:16+00:00,<https://www.refugee.watch/2021/02/05/russia-social-media-pressured-to-censor-posts/>
VANCOUVER
Human Rights Watch | Refugee Watch - » Russia: Social Media Pressured to Censor Posts. [Internet]. [Accessed 2023-03-28T22:38:16+00:00]. Available from: https://www.refugee.watch/2021/02/05/russia-social-media-pressured-to-censor-posts/
CHICAGO
" » Russia: Social Media Pressured to Censor Posts." Human Rights Watch | Refugee Watch - Accessed 2023-03-28T22:38:16+00:00. https://www.refugee.watch/2021/02/05/russia-social-media-pressured-to-censor-posts/
IEEE
" » Russia: Social Media Pressured to Censor Posts." Human Rights Watch | Refugee Watch [Online]. Available: https://www.refugee.watch/2021/02/05/russia-social-media-pressured-to-censor-posts/. [Accessed: 2023-03-28T22:38:16+00:00]
rf:citation
» Russia: Social Media Pressured to Censor Posts | Human Rights Watch | Refugee Watch | https://www.refugee.watch/2021/02/05/russia-social-media-pressured-to-censor-posts/ | 2023-03-28T22:38:16+00:00
https://github.com/addpipe/simple-recorderjs-demo