At World Relief, we are committed to welcoming refugees and immigrants as they rebuild their lives in the United States. Together, we've come alongside over 40,000 people seeking refuge in Chicagoland. Yet there still remains over 80 million people displaced from their homes around the world. This reminds us of Martin Luther King Jr. when he said, "Our lives begin to end the day we become silent about things that matter." So, on this day that commemorates his work and legacy, a few World Relief Chicagoland staff took time to share a resource (or two) that has impacted them personally. We hope these personal recommendations from staff will be helpful or thought-provoking on our collective journey to be a welcoming community for refugees, asylum seekers, and other immigrants.
1. The Ungrateful Refugee: What Immigrants Never Tell You by Dina Nayeri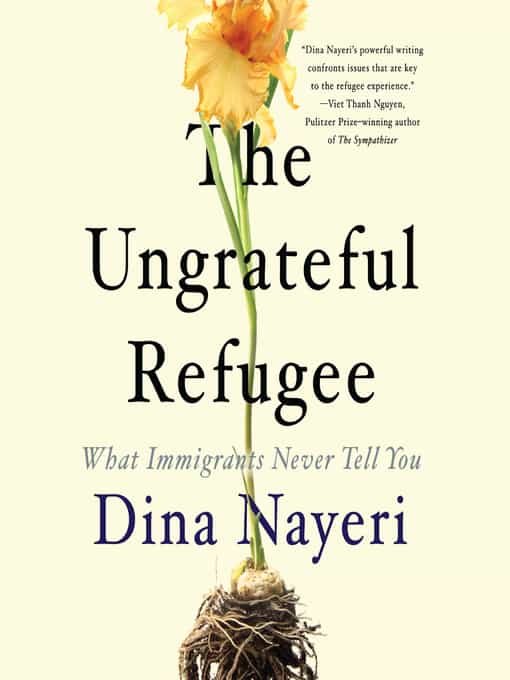 Author Dina Nayeri in her book The Ungrateful Refugee: What Immigrants Never Tell You shares her own story and the stories of other migrants she's met over a span of decades. She writes with profound insightfulness and passion for supporting others in their journeys. I am grateful for the ways she's helped my perspective and empathy in my work to grow.
– Rebecca Larsen, World Relief Chicagoland Preferred Communities Program Manager
2. Dreamers by Yuyi Morales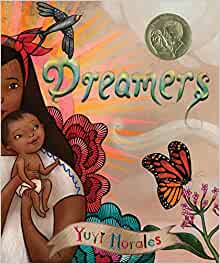 With a new baby at home, my reading materials have shifted a bit this year, but I've really enjoyed reading our daughter stories from diverse writers and backgrounds to start to give her a sense of the world around her. Dreamers is a wonderful story of a mother and daughter who come to the U.S. dreaming of a better life. The illustrations are also amazing and include a lot of "mariposas" (butterflies), a symbol associated with support for immigrants.
– Andy DeBoer, World Relief Chicagoland Grants Manager
3. The Intersected Project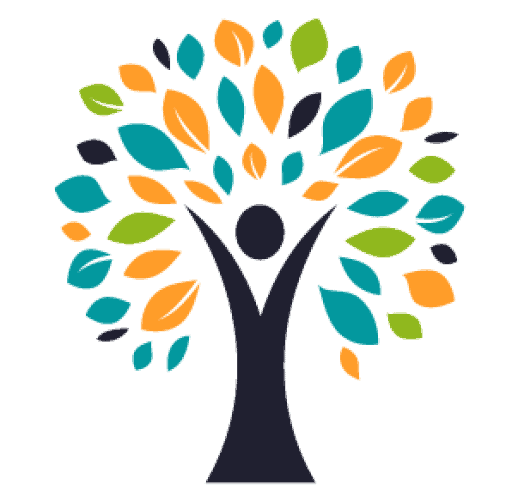 I serve as editor-in-chief at an intersectional publication, part of a larger racial equity project that my best friend and I founded in 2020. Intersected Project's mission is to empower individuals to take practical actions for racial equity in their communities. We have put out several resources that touch on the intersection of race and immigration.
This has been helpful on my journey because I learn as I research and edit, and stay involved in the collective work for liberation.
– Katelyn Skye Bennett, World Relief Chicagoland Employment Counselor
4. "Goats and Soda" & "The Better Samaritan"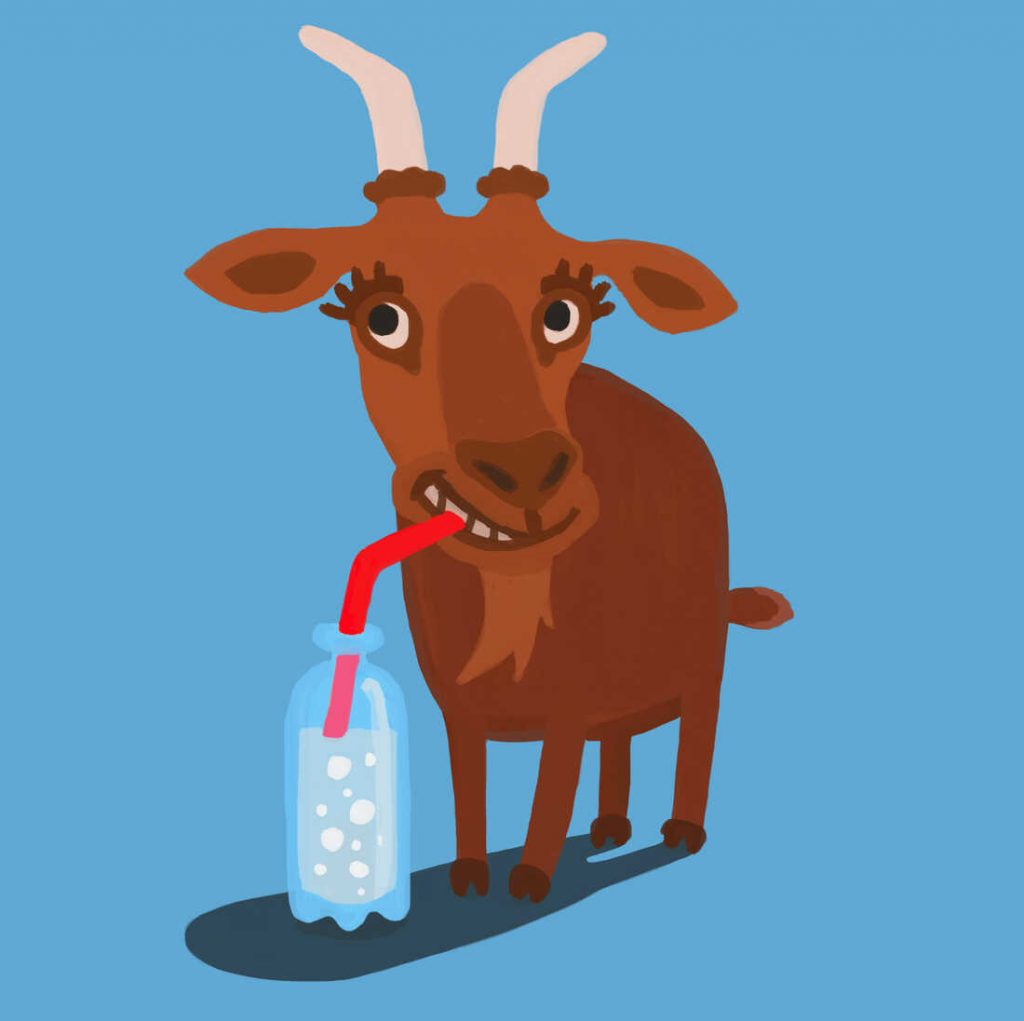 Every time I read NPR "Goats and Soda" blog or Christianity Today's "The Better Samaritan" blog, I gain a new perspective on global issues and how people in the United States can engage with hard topics like poverty, migration, mental health care for refugees, charitable giving, economic research, and so much more. The "Goats and Soda" blog from NPR is journalism from reporters across different countries and cultures and really sheds light on topics too often overlooked but which deeply impact the most vulnerable people around the world.
The "Better Samaritan" blog challenges Christians to love our neighbors in practical ways while also "using our hearts and smarts" as we seek to do good and provides interesting perspectives from people working in areas like public health, disaster recovery, refugee resettlement, and more. Both blogs are such a great way to learn something new and gain a broader perspective into what our neighbors experience and how we can engage.
– Carrie Woodward, World Relief Chicagoland Foundations Manager
What's your next step?
We realize there are countless other resources for you to read or listen to the stories of refugees and immigrants. On the one hand, maybe that's where you'll go next. If so, check out 4 Ways to Reach, Watch, and Listen to Powerful Immigrant and Refugee Stories. On the other hand, maybe your next step is to get more involved. If so, here's how you can volunteer and advocate with World Relief Chicagoland. Regardless of your next step, we hope these resources inspire your journey to love and welcome refugees and immigrants.
Continue Reading:
The post 4 Resources From World Relief Staff That Have Shaped Their Journey: MLK Day appeared first on World Relief.
This post was originally published on World Relief.
Print
Share
Comment
Cite
Upload
Translate
APA
Gaby Keim | Refugee Watch (2022-05-22T01:40:52+00:00) » 4 Resources From World Relief Staff That Have Shaped Their Journey: MLK Day. Retrieved from https://www.refugee.watch/2022/01/17/4-resources-from-world-relief-staff-that-have-shaped-their-journey-mlk-day/.
MLA
" » 4 Resources From World Relief Staff That Have Shaped Their Journey: MLK Day." Gaby Keim | Refugee Watch - Monday January 17, 2022, https://www.refugee.watch/2022/01/17/4-resources-from-world-relief-staff-that-have-shaped-their-journey-mlk-day/
HARVARD
Gaby Keim | Refugee Watch Monday January 17, 2022 » 4 Resources From World Relief Staff That Have Shaped Their Journey: MLK Day., viewed 2022-05-22T01:40:52+00:00,<https://www.refugee.watch/2022/01/17/4-resources-from-world-relief-staff-that-have-shaped-their-journey-mlk-day/>
VANCOUVER
Gaby Keim | Refugee Watch - » 4 Resources From World Relief Staff That Have Shaped Their Journey: MLK Day. [Internet]. [Accessed 2022-05-22T01:40:52+00:00]. Available from: https://www.refugee.watch/2022/01/17/4-resources-from-world-relief-staff-that-have-shaped-their-journey-mlk-day/
CHICAGO
" » 4 Resources From World Relief Staff That Have Shaped Their Journey: MLK Day." Gaby Keim | Refugee Watch - Accessed 2022-05-22T01:40:52+00:00. https://www.refugee.watch/2022/01/17/4-resources-from-world-relief-staff-that-have-shaped-their-journey-mlk-day/
IEEE
" » 4 Resources From World Relief Staff That Have Shaped Their Journey: MLK Day." Gaby Keim | Refugee Watch [Online]. Available: https://www.refugee.watch/2022/01/17/4-resources-from-world-relief-staff-that-have-shaped-their-journey-mlk-day/. [Accessed: 2022-05-22T01:40:52+00:00]
rf:citation
» 4 Resources From World Relief Staff That Have Shaped Their Journey: MLK Day | Gaby Keim | Refugee Watch | https://www.refugee.watch/2022/01/17/4-resources-from-world-relief-staff-that-have-shaped-their-journey-mlk-day/ | 2022-05-22T01:40:52+00:00
https://github.com/addpipe/simple-recorderjs-demo