Refugee Watch keeps track of news related to refugees and migration. Take action in your community by recording and sharing voices from refugee communities. Together, we can create a space for dialogue about issues that matter.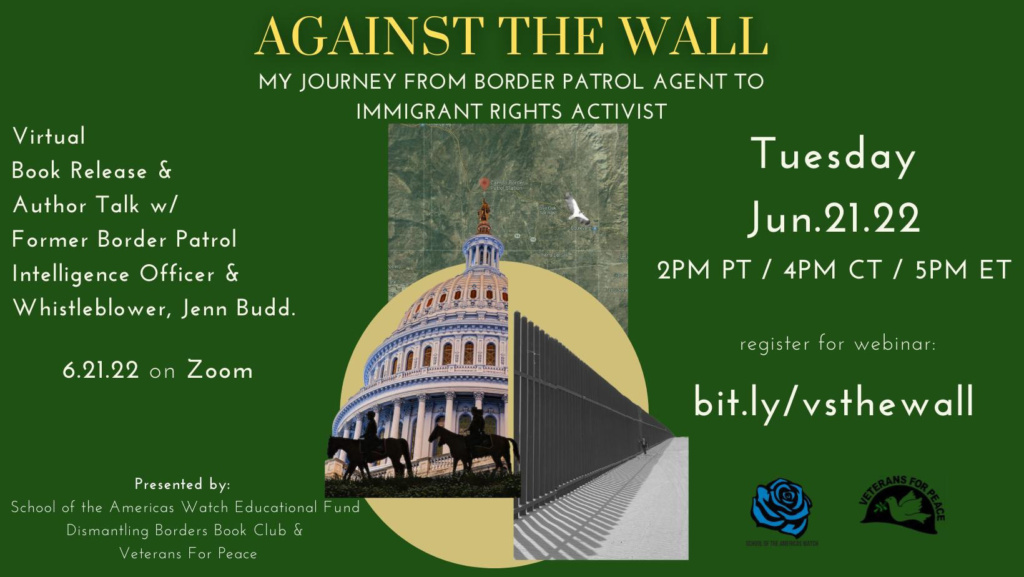 Against the Wall
My Journey From Border Patrol Agent to
Immigrant Rights Activist
Wednesday, June 21, 2022
2pm PT | 4pm CT | 5pm ET
on Zoom*
Virtual Book Release Event & Author Talk with Former Border Patrol Intelligence Officer & Whistleblower, Jenn Budd.
* Register below to receive an email confirmation with access details for the Zoom event
This post was originally published on SOA Watch.