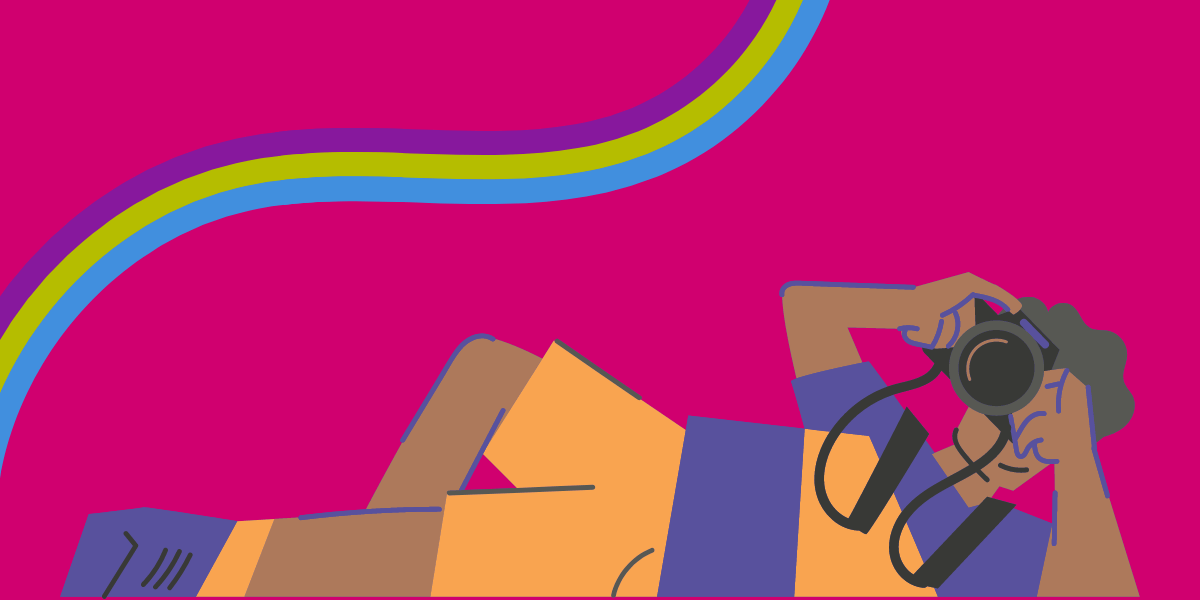 What is best practice?
Groups supporting refugees in Scotland have a duty of care towards the people they support when taking and sharing photographs of them.
Someone who has had to flee persecution has been through a lot. Photographers working in this area (whatever background they may be from themselves) must be aware of this and adapt accordingly.
The process of creating images should bring people together, building bonds and deepening respect.
Done well, good photographs which show the reality of life for new Scots can be a powerful and necessary tool.
Best practice guide
We have worked with Becky Duncan at Open Aye, and members of our community, to create a best practice guide to refer to when photographing new Scots.
We hope that this short guide will help you when planning your event, booking a photographer or taking photographs of your work. We also hope that it will stimulate discussion and we are open to any feedback and thoughts.
With thanks to…
We are enormously grateful to the knowledge and expertise of Becky Duncan at Open Aye, who put together a brilliant series of collaborative workshops in 2021/22 from which this guide was born.
Thanks also to Adam, Ali, Jawad, Joni, Rahma, Soudabeh and Zainab for their enthusiasm and their input in creating this guide.
Resources
If you are looking for examples of how to brief a photographer for your event, or for consent form templates, you can find these here.
Arts and culture
Communities
This post was originally published on Scottish Refugee Council.
Print
Share
Comment
Cite
Upload
Translate
APA
Chris Afuakwah | Refugee Watch (2023-03-28T20:52:34+00:00) » Photographing new Scots: a best practice guide. Retrieved from https://www.refugee.watch/2023/01/24/photographing-new-scots-a-best-practice-guide/.
MLA
" » Photographing new Scots: a best practice guide." Chris Afuakwah | Refugee Watch - Tuesday January 24, 2023, https://www.refugee.watch/2023/01/24/photographing-new-scots-a-best-practice-guide/
HARVARD
Chris Afuakwah | Refugee Watch Tuesday January 24, 2023 » Photographing new Scots: a best practice guide., viewed 2023-03-28T20:52:34+00:00,<https://www.refugee.watch/2023/01/24/photographing-new-scots-a-best-practice-guide/>
VANCOUVER
Chris Afuakwah | Refugee Watch - » Photographing new Scots: a best practice guide. [Internet]. [Accessed 2023-03-28T20:52:34+00:00]. Available from: https://www.refugee.watch/2023/01/24/photographing-new-scots-a-best-practice-guide/
CHICAGO
" » Photographing new Scots: a best practice guide." Chris Afuakwah | Refugee Watch - Accessed 2023-03-28T20:52:34+00:00. https://www.refugee.watch/2023/01/24/photographing-new-scots-a-best-practice-guide/
IEEE
" » Photographing new Scots: a best practice guide." Chris Afuakwah | Refugee Watch [Online]. Available: https://www.refugee.watch/2023/01/24/photographing-new-scots-a-best-practice-guide/. [Accessed: 2023-03-28T20:52:34+00:00]
rf:citation
» Photographing new Scots: a best practice guide | Chris Afuakwah | Refugee Watch | https://www.refugee.watch/2023/01/24/photographing-new-scots-a-best-practice-guide/ | 2023-03-28T20:52:34+00:00
https://github.com/addpipe/simple-recorderjs-demo